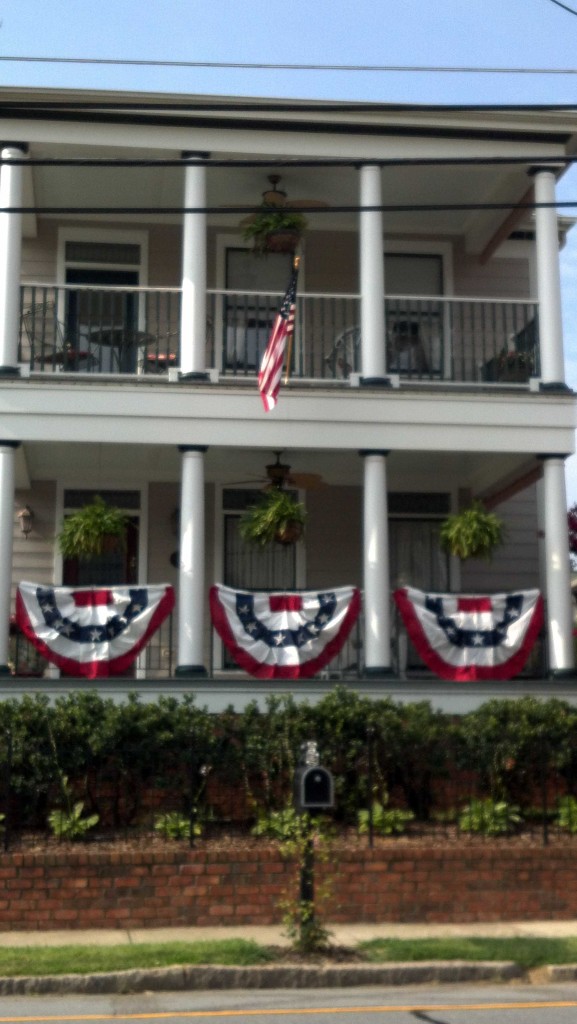 Haynes Bed and Breakfast is located in Greensboro, North Carolina.
We are just a five-minute walk to downtown.
There you can enjoy:
Free wi-fi and a mini fridge for our guests
A full breakfast is served in our dining room each morning
Free on street parking
Our upper porch is a great place to relax and watch the world go by
Numerous restaurants; from fine-dining to sports bars to casual carry-out
Coffee shops
Bakeries
Night clubs, pubs, and various bars
Live theaters and a 1920s grand old movie house
Antiques shopping
Art galleries
Boutiques
Our baseball team (just a 20-minute walk)
And more…
If you need to take advantage of public transportation, our train and bus stations are only a 10-minute walk away.
If you're interested in going hiking at Hanging Rock State Park or tubing on the Dan River you're just 45 minutes away!
There is also cross-country mountain biking and hiking trails that are fifteen minutes north as well.
Haynes Bed and Breakfast is also situated near Bennett College, NC A&T University both Greensboro College and UNCG.
Half way between the mountains and the sea, Greensboro is the place to be!
If you enjoy wine tastings and the entire wine experience, there are seven wineries within a 90-minute drive of Greensboro that feature simple tastings along with live music and fine dining restaurants.
We now have three breweries and one distillery downtown, all within walking distance.
We can also help you plot out wine or beer tour if you like.